flow field
( 2022 )
---
flow field is an online experience that reflects how the self is rendered and surveilled digitally. Machine learning tracks the user's movements through the webcam, enabling the user to navigate the webpage through gesture.

It is accompanied by a 140 page, laser and risograph printed coptic-bound book documenting cybernetic research of the Daoist cosmology of grotto-heavens.
---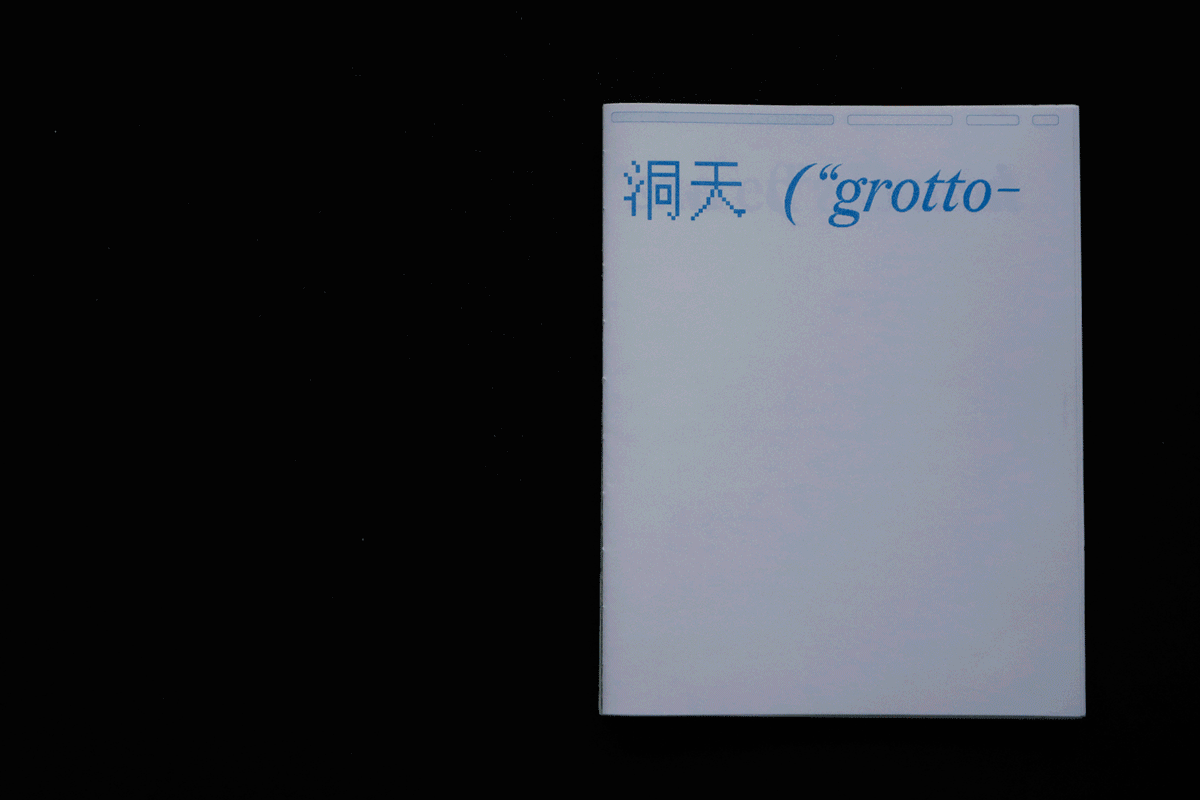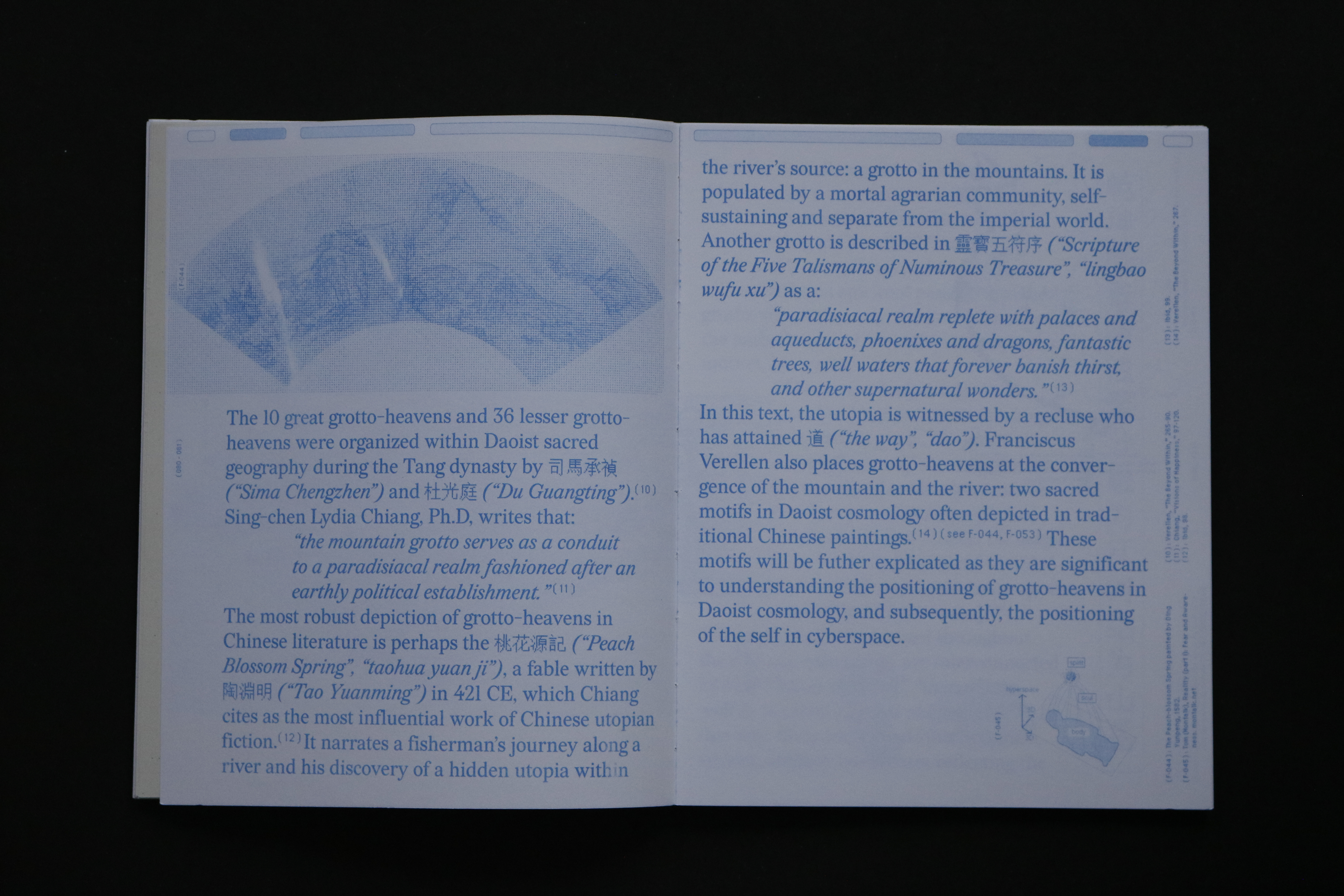 Selected spreads from the book.
---
The visual language of the print publication speaks to the growing complexity of the Internet as a living structure, contrasting the Brutalist nature of the early web with generative artwork and the late web aesthetics of artificial intelligence.
The digital and printed material both employ alternative methods of page navigation to draw attention to the ways that we consume media and to ask the user to question the integrity of their relationship with technology.

The act of engaging with both materials becomes a practice for finding presence and compassionate connectivity. This is necessary so that we can act with greater empathetic understanding towards ourselves and others, so that we are able to become stewards of enduring cultural communities and ecosystems.


---



Demonstration of the gesture-based webpage navigation method using PoseNet to analyze the user's movement through the webcam.

---

"Our bodies and minds are rapidly intertwining with mass-produced technologies and the corporations that own our data. Our faces remember our passwords, digital interfaces govern our interpersonal relationships, artificial intelligence is deployed to preserve and destroy culture and communities. We are presented with increasing opportunities to escape into virtual spaces, distracting us from the reality of surveillance capitalism. We must return to traditional and indigenous beliefs and practices in order to design sustainable relationships with and within our natural and digital environments."


---
Read The Art of Steering essay from the print publication.

---